Octopus - Ephyra Tank has full size polycarbonate lid that securely covers the entire top of the tank and is securely held in place with six threaded nylon thumb screws. Included is a 2" diameter Feed Hole in the lid with removeable cover that is also held in place with thumb screws. Originally designed for free-swimming jellyfish Ephyra requiring a flow, similar to a jellyfish display tank, that keeps them suspended at all times. A large rotation chamber and the drain chamber are seperated by a wide micron screened wall. These tanks are designed to be part of a larger central system. Each tank is independent and passive, meaning its water in-flow is provided by a seperate centralized water pump source and its 1" Stand Pipe Drain allows drain water to exit back to the seperate central system. Water is introduced via a 3/8" supply line to a rigid spraybar that directs a current of water vertically downward across the exit screen that leads to the Standpipe Drain chamber.




| | |
| --- | --- |
| $483.00 | |
Click Here to send an e-mail to MyFishTank.com or...

Call MyFishTank.com:
805-241-7140

Fax:
805-241-7150
Prazi Pro 16oz
This is a ready-to-use, liquid concentrate that was developed as an effective way to deal with...
$36.99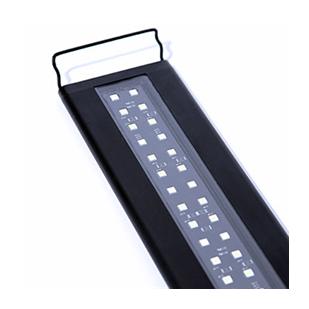 Orbit Marine LED 18"- 24"
Right from the start, there's a lot to love about the Orbit Marine. It's simple, yet fully cont...
$179.99

24" Coral Frag Tank Only
Coral fragment tank only. Tank is 24" square by 12" Tall, all acrylic panels are clea...
$949.99