The 48"length TECH LED Strip has 24 three watt LED bulbs.

TECH LED Lights Strips utilize a single row of 3 watt LED bulbs for maximum preformance and a highly polished reflector system that is scientifically engineered to capture and redirect all light downwards into the aquarium. Because of this unique and elegant design Reef Brite LED strip lights give off very little glare, making them a high definition light source that brings out the vibrant colored details of your aquarium. The ripple or shimmer effect produced by our LED strip lights actually mimics sunlight as it penetrates into the ocean and tropical waters. These versatile units can be used to replace any standard strip light or combined with the 3 or 5 version Mounting Bracket and suspended to create a custom lighting system. Made from extruded aluminum, Reef Brite's lightweight low profile design allows the LED fixtures to be installed just about anywhere, making them ideal for aquarium sumps and refugiums.

Color Choices

White - a Full Spectrum 10,000K white.

50/50 - alternating Blue and White LED bulbs. Perfect blend of colors for a bright marine fish & reef aquarium.

Actinic Blue - a combination of multiple wavelength blue LEDs from 420- 470nm lighting for encouraging coral growth & enhanced fluorescense coloration.

Aluminum body is 1"x 1.75". All lengths include power supply and L mounting swivel bracket. One year manufactures warranty on both LED fixture and on power supply.

Optional Mounting Legs for placement on top of the aquarium along with a 3 and 5 cluster Mounting Bracket for suspension above the aquarium with the LED Hanging Kit. In-Line Dimmers are available, as well as Reef Brite Dimmer, allowing the manual/automatic control of each LED Strip lights intensity and color temperature.

| | |
| --- | --- |
| $234.78 | |
Click Here to send an e-mail to MyFishTank.com or...

Call MyFishTank.com:
805-241-7140

Fax:
805-241-7150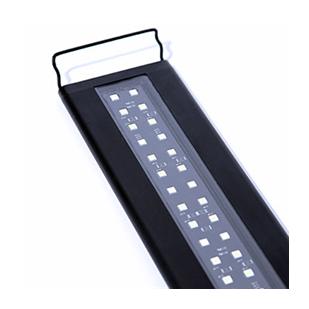 Orbit Marine LED 18"- 24"
Right from the start, there's a lot to love about the Orbit Marine. It's simple, yet fully cont...
$179.99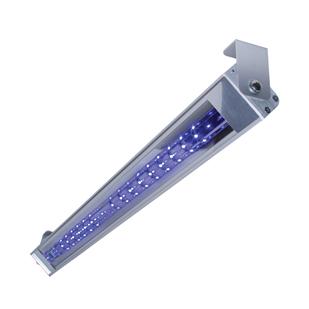 XHO LED Light Strip 36"
The 36"length XHO LED Strip has 30 three watt LED bulbs.
XHO LED Lights Strips hav...
$315.32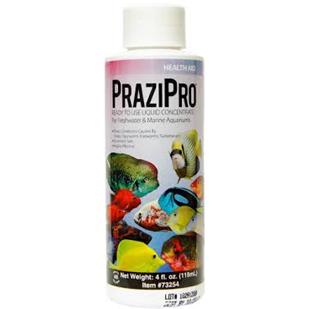 Prazi Pro 4 oz.
This is a ready-to-use, liquid concentrate that was developed as an effective way to deal with...
$17.99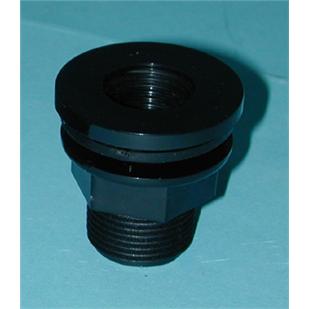 1/2 Inch Bulkhead
This 1/2" bulkhead has a threaded throat on the front flange end. The back end will accept...
$7.50